Our production facilities have 12 computer-controlled convection-type wood drying chambers with a capacity of 40-50 m3. The maximum length that can be accommodated in the chamber is 6,5 meters. Sawn timber can be stacked, sorted, packed etc.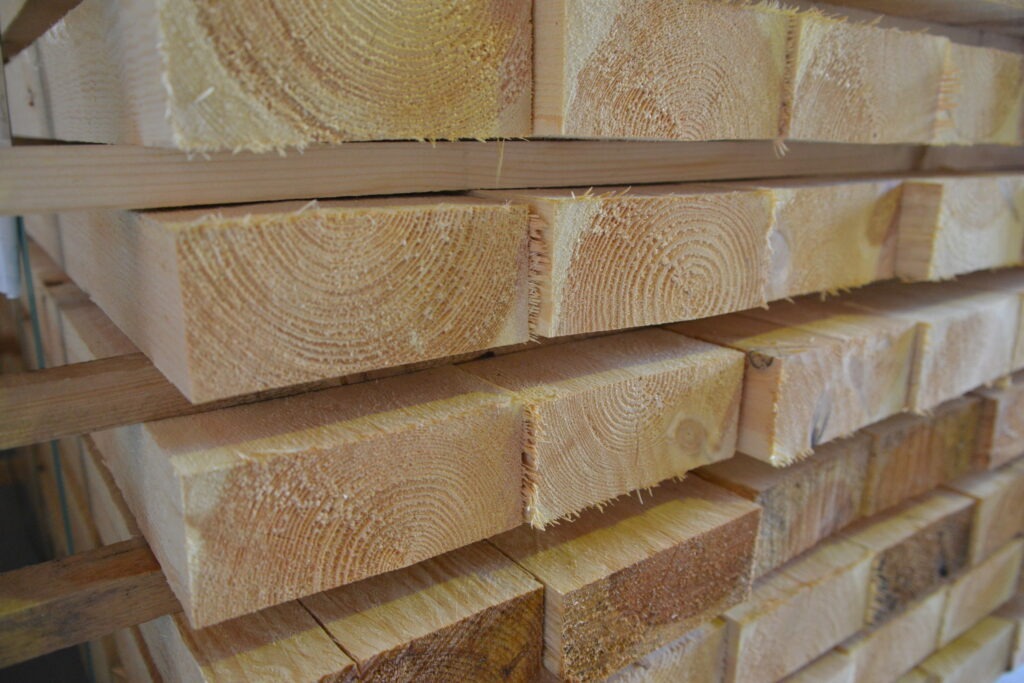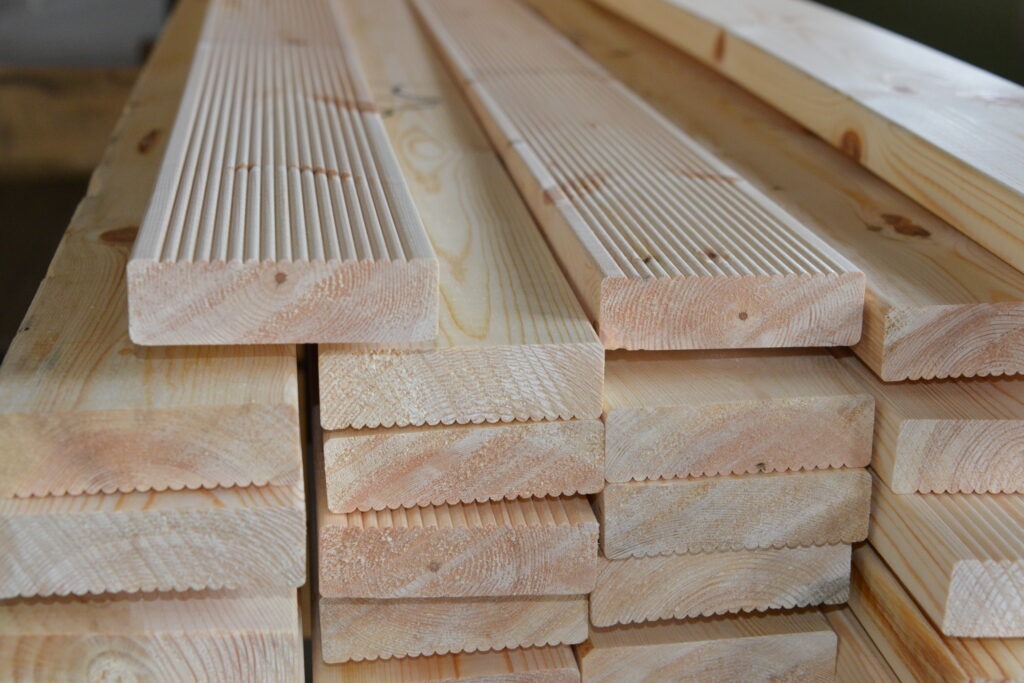 We accept planing of the costumer's material from a quantity of 5 m3. Different floor and cladding board and other profiles, material adjustment and splitting are possible. In addition to the existing profiles, we make cutting blades that meet the costumer's wishes in the event of a larger order. There is the possibility to lock, sort, pack lumber etc. The price of the planing service depends on the type of wood, the cross-section and quantity of the material.
Because of the dimensions of our press (max width 160 mm, height 1300 mm, length 5000 mm), longer or products with a wider adhesive surface are better suited for us. It is possible to plan, format, mill and grind the glulam products. Finger joints can be made for both standard and joiner's steps, the maximum dimensions of the continued material are 50 x 150 x 6000 mm. The price of the service depends on the cross-section of the material.